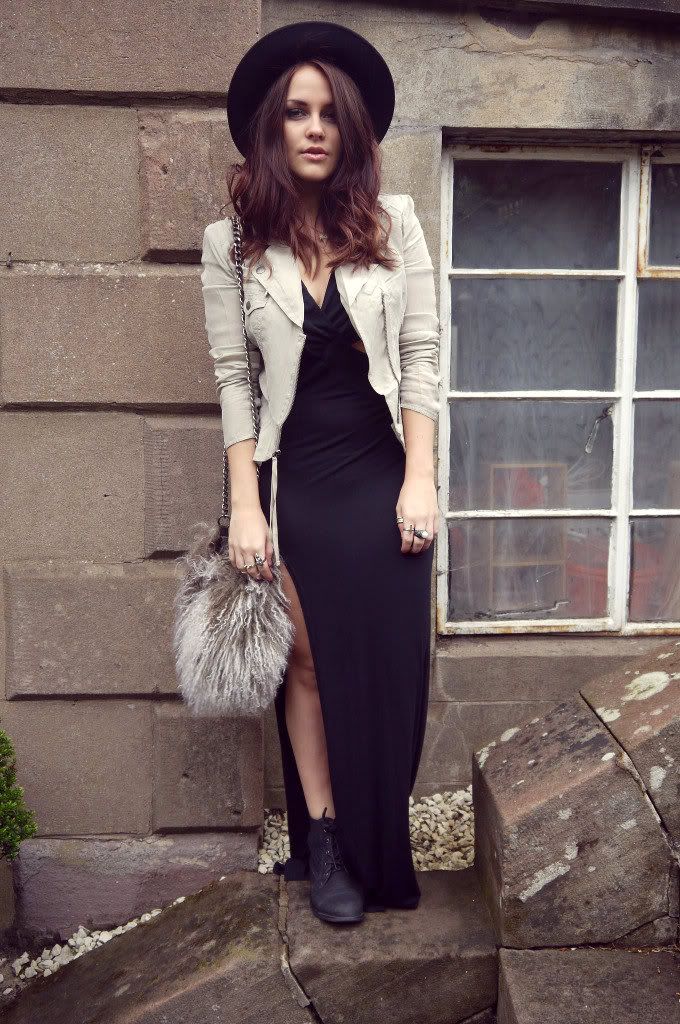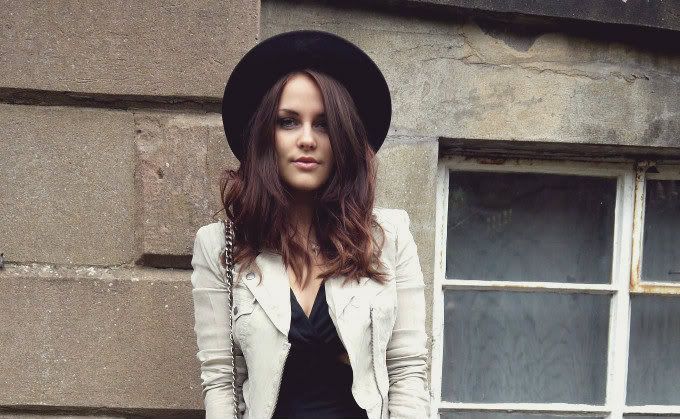 Cut out maxi dress - c/o
LOVE
Studded hat & fur bag - River Island (old)
Boots - Internacionale kids (thank you size 4's)
Rings - Mix of vintage, ASOS, Rock n Rose and Kukee
Shark tooth necklace - c/o
Stella Amore
My Mum is taking me away somewhere for a surprise tonight and has told me to wear an outfit that's casual but won't leave me wishing I'd worn something nicer. The challenge terrified me. Eventually I decided on this LOVE cut out maxi with my bomber jacket, fingers crossed it passes the test. The jacket was a little nugget of gold found in TK MAXX reduced from £175 to £29.99.
The shark tooth necklace was sent to me by the lovely Laura over at Stella Amore who I got chatting to after we bonded over a mutual confusion about the hype surrounding 50 shades of Grey. I used to wear a shark tooth necklace when I younger to make me feel bad-ass. As I got older I realised that, sadly, I will never be bad-ass. But I do still love a good shark tooth necklace. Laura's currently in the process of setting up her own website so keep your eyes peeled!
Anyway, I best be off, I've still to pack and, judging by the smell coming from downstairs, my cat has left me a little goodbye present.