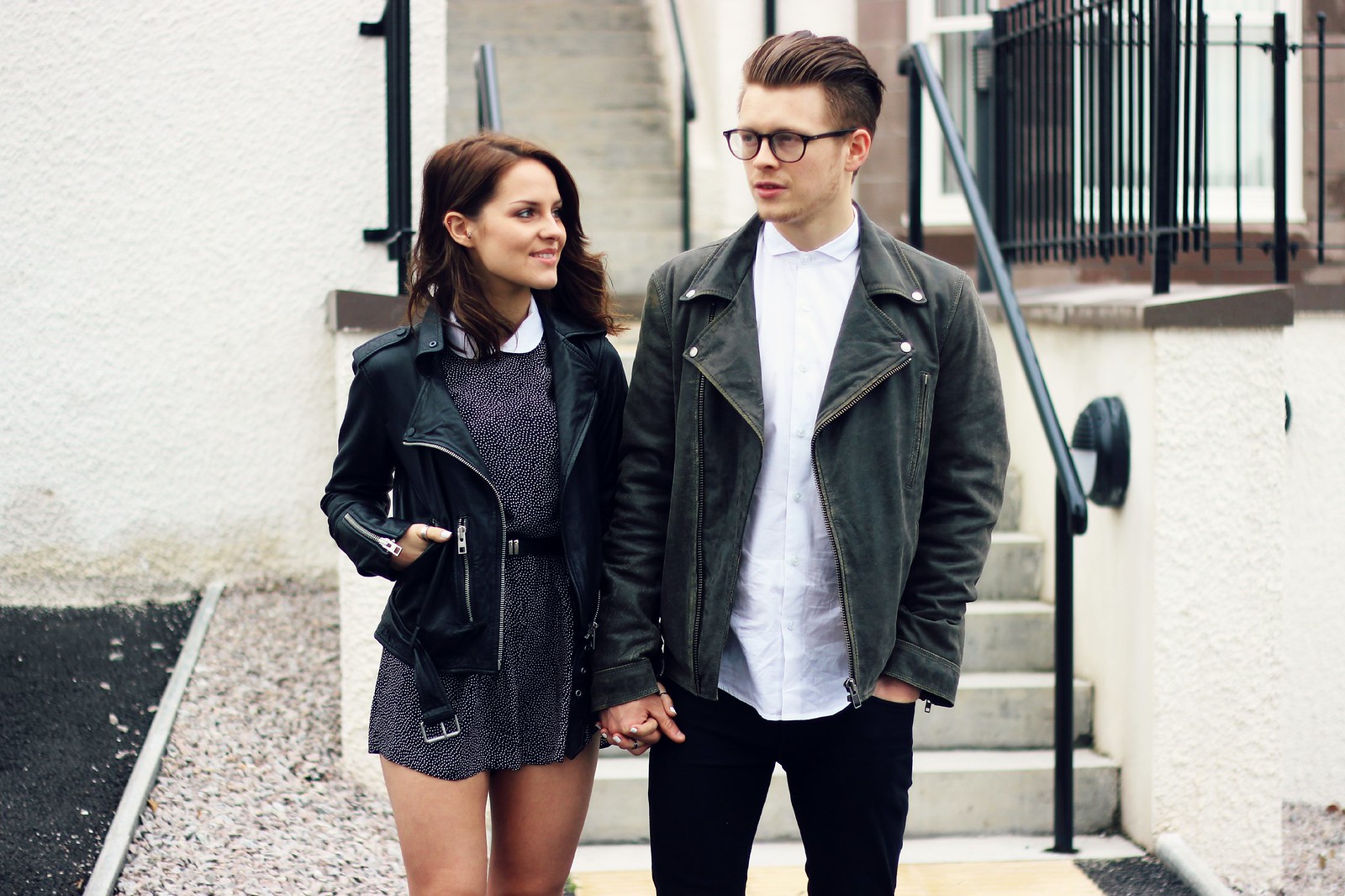 Wahey, my favourite kind of post is back! I think I was saying in my last 'he wears, she wears' how much I love doing them because it's a lot more fun (read: less awkward) prancing around in front of the camera when you've got someone else to do it with. However, Rob overtook me in the 'I'm a natural at this shit' this time ranks, and was pulling out all sorts of Blue Steel poses. Damn that little model.
IL2L kindly sent Rob a leather jacket to try out, which came at the perfect time as he's been deliberating for ages whether or not to branch out from his beloved harringon and buy one. Turns out it was a big hit; once we got the initial identity crisis out the way - 'I don't look like a T-Bird, do I?' - he absolutely loved it. He's a right suave little bastard and knows exactly what he likes when it comes to style, so for something this different to his usual look to get a thumbs up is groudbreaking. I, of course, just whapped on my All Saints leather baby and was happy.
I'm off to Edinburgh for some gal-pal time with my Mum today and we're looking for somewhere to eat for both tonight and tomorrow, so if anyone has any hidden gems they'd like to share please let me know!
Amy